Boards and commission meetings
Garfield Emergency Operations Center
NEWS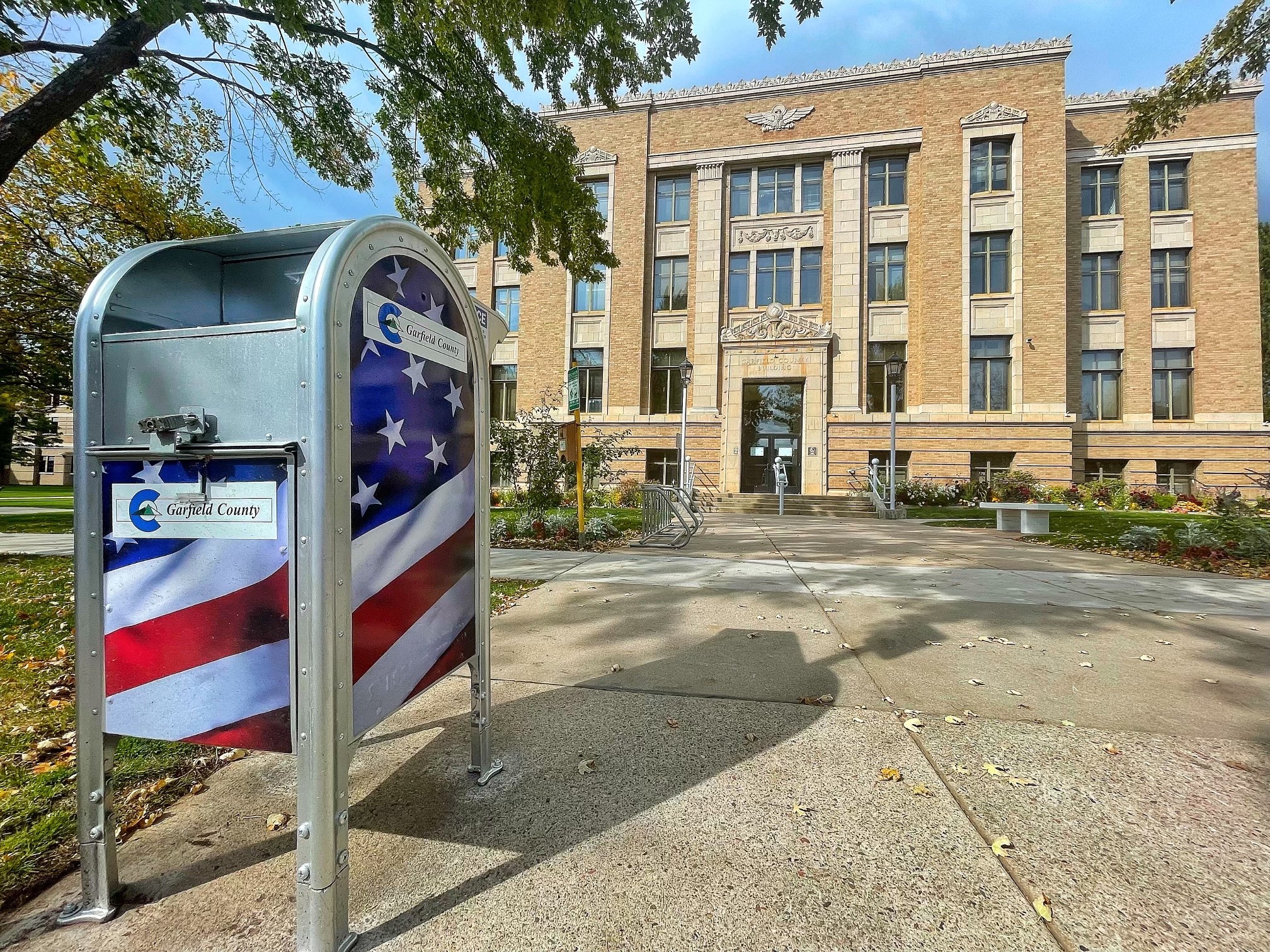 Statewide Primary Election Day is Tuesday, June 28
This year's Primary Election takes place on Tuesday, June 28. All ballots must be delivered by 7 p.m. to be counted. More information is available on the Garfield County Clerk and Recorder's Elections webpage.
Election information-|
June 21, 2022
A prohibition on firework use, possession, and sale in unincorporated Garfield County has been extended from June 20 through July 5 due to severe drought conditions in the area. In April, the Board of County Commissioners (BOCC) adopted an ordinance prohibiting the use, possession, or...
More info
June 20, 2022
Garfield County has approved a $200,000 grant from the Conservation Trust Fund to the Town of Silt for improvements to its parks, including the replacement of the playground at Eagle's View Park and renovation of the gazebo at Veteran's Park. The grant helps to replace...
More info
June 16, 2022
The Garfield County Sheriff's Office, in collaboration with members of Carbondale & Rural Fire Protection District, Care Flight, Classic Air Medical, Colorado River Fire Rescue, Parachute Police Department, Garfield County Emergency Management, Glenwood Springs Fire Department, Glenwood Springs Police Department, Grand Valley Fire Protection District,...
More info
June 23, 2022
Garfield County has signed a letter of support for an application by the Greater Roaring Fork Valley Housing Coalition seeking a $75,000 Department of Local Affairs (DOLA) Innovative Affordable Housing Strategies grant. The coalition was formed to provide an avenue for regional cooperation in addressing the area's affordable housing crisis. This coalition features representatives from...
More info
June 23, 2022
The Bureau of Land Management (BLM) Upper Colorado River District is pleased to announce that the Notice of Intent (NOI) to prepare a Supplemental Environmental Impact Statement for the Colorado River Valley Field Office and Grand Junction Field Office Resource Management Plans, Colorado has been published in the Federal Register. The NOI can be found...
More info
June 17, 2022
A trail project linking the Riverview School and its surrounding neighborhoods south of Glenwood Springs is now officially open following four years of collaborate efforts. A ribbon-cutting ceremony took place Friday morning to highlight the completion of the Hardwick Bridge Trail, which spans from the Ironbridge and Westbank neighborhoods up to the Rio Grande Trail,...
More info
Garfield County emergency alerts